The Benefit of Eggs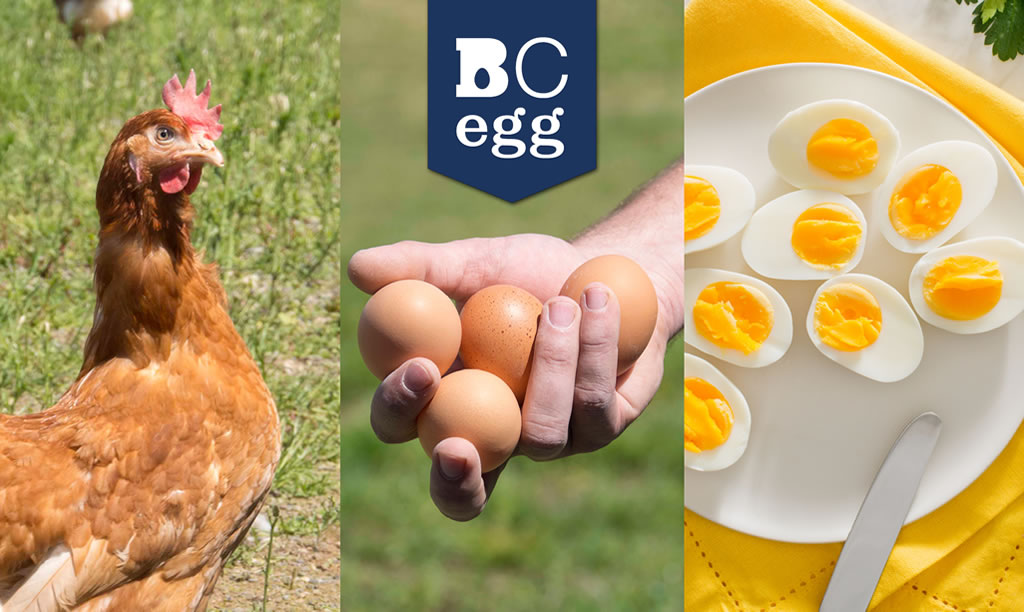 More and more British Columbians are realizing the benefits of including eggs in their daily diet. With the latest food science research dispelling the myths about the negative impacts of cholesterol in eggs1, and the newest infant feeding guidelines promoting early introduction of eggs to your baby2, eggs are on the rise as a sound nutritional choice. Research is also showing the benefits of lean protein in weight loss and management3, making eggs a great option for those looking to tackle healthy lifestyle changes. With over 14 important nutrients like vitamins A, D, E, folate, choline, iron and zinc, you just can't go wrong with eggs as a meal or snack choice.
The 2019 Canadian Food Guide also supports eggs as a healthy choice4. The new guidelines highlight the importance of reducing our consumption of packaged and processed foods, and instead urge Canadians to focus on healthy, whole foods. Fruits and vegetables feature prominently, but eggs top the list of healthy protein foods5, along with plant based proteins like nuts, lentils and beans, and lean meats, fish and poultry. Eggs are exceptionally versatile and can be paired with vegetables in all kinds of recipes to ensure a healthy balance on the dinner plate. They can also be added to grain bowls or salads for an extra protein bump to an otherwise vegetarian dish. Hard boiled eggs pack well, and are a great on-the-go option for today's busy lifestyle, providing an alternative to fast food snacking.
Eggs are farmed locally in BC, with farming practices that focus on sustainability and accountability. BC Egg works with farmers to ensure the highest level of hen care and food safety are maintained. All registered egg farmers participate in a number of programs regulating hen care and cleanliness, so consumers can be confident the eggs that arrive on their tables are of the highest quality. All egg farms in BC are family owned and operated by farmers who have a real connection to their hens, and a commitment to their health and welfare. This means that real people are making educated, responsible decisions about the care of their animals, and the food you eat.
BC Egg is working to bring you closer to the farmers that put food on your table with our video series, "Meet the Farmer." You can learn more about where BC eggs come from by checking out the videos on our website: http://bcegg.com/farm-to-table/meet-the-farmer/
Visit BC Egg in booth 640 at The Health and Wellness Show to learn more about the nutritional benefits of locally farmed BC eggs!